William Kentridge: Thick Time — Installations and Stagings, Salzburg
Get immersed in the ingenious work of South African artist William Kentridge in Salzburg's Museum der Moderne. Featuring his multimedia, cinematic installments, with vibrant cartoon and tricksy, theatrical filming evocative of early cinema, Kentridge's work tackles themes in which range from revolution and colonialism to loneliness and comic tragedy. If you miss wonderful museum showcases like this one, a further exhibition of his work is showing in the Reina Sofia in Madrid, from 1 November until next spring.
Dutch Masters from the Hermitage: Treasures of the Tsars, Amsterdam
This grand exhibition will include 63 paintings (including six by Rembrandt), the huge majority of them in the State Hermitage museum in St Petersburg. It'll be the first time many of the paintings — obtained during the 17th and 18th centuries by rulers like Tsar Peter I and Catherine the Great — have been back to the Netherlands.
Being Modern: MoMA in Paris
Art showcases are everywhere in Europe, and in another significant exhibition which will see work sent in from abroad, Fondation Louis Vuitton will showcase 200 works calculating the remarkable group of New York's Museum of Modern Art. Work by artists such as Pablo Picasso, Gustav Klimt, Alexander Calder, Marcel Duchamp and Jasper Johns will be on display from October, combined with rarely seen material from the MoMA archives, revealing the behind-the-scenes history of this museum. It is going to also be the first time some functions –among them Andy Warhol's Campbell's Soup Cans — will be shown in France.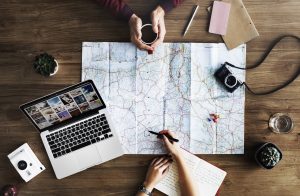 The Cinquecento in Florence
Featuring Michelangelo, Bronzino and Girogio Vasari, this significant exhibition explores "an era of outstanding cultural and intellectual ability", with over 70 works from 16th-century Florence. Founded at the grand Palazzo Strozzi, the series will run concurrently with an exhibition of contemporary work held in the undercroft, bringing together the work of revolutionary artists located in the town during the 1960s and 70s.
Chagall, the breakthrough years, Basel
Committed to Marc Chagall's early work, this exhibition at the Kunstmuseum features works made from 1911-19, once the Russian-French artist was researching his memories and life in both Paris and rural Russia. They also depict Jewish life, in a time when Europe was becoming immersed in the first world war.
Joan Miró: Materiality and Metamorphosis, Lisbon
This expansive exhibition of the colourful work of Catalan artist Joan Miró graphs nearly his entire career, with 85 functions which range from drawing to tapestry. The high-profile series of one of the world's greatest surrealist artists has just opened at Lisbon's Palácio Nacional da Ajuda after proving a hit in Porto last winter, where more than 240,000 people seen.
Anni Albers: Touching Vision, Bilbao
Challenging preconceptions of artwork made from woven cloth, German artist Anni Albers, who studied at the Bauhaus art school, was among the main textile artists of the 20th century. This exhibition at Guggenheim Bilbao concentrates on her work when she had been residing in North Carolina (from 1925 to the late 1970s) and combining her artistic practice with educational work.
Magritte, Broodthaers and Contemporary Art, Brussels
In town where René Magritte lived and died, this exhibition of the Belgian surrealist examines the continuing influence he had on modern art. Focusing on the connection with his friend and fellow artist Marcel Broodthaers, in addition to artists ranging from George Condo, Gavin Turk and David Altmejd, the exhibition explores how Magritte set into motion the idea of the "trashing of painting by painting itself", an idea still wilfully widespread in art today.
Picasso: Between Cubism and Classicism: 1915-1925, Rome
Featuring 100 of his masterpieces, this exhibition at the Scuderie del Quirinale concentrates on the way the artist's adventures in Italy influenced him, showcasing works of different styles such as collage, realism and still life. The exhibition has been conducted in cooperation with four major museums: Paris's Pompidou Centre, the Guggenheim, the Picasso Museum in Barcelona and the Met in New York. The Scuderie was the stables of the Palazzo del Quirinale (Quirinal Palace), now one the official residences of the Italian president.
The World Museum, Vienna
The former Museum of Ethnology is reopening on 25 October as the Weltmuseum Wien (World Museum Vienna) following a three-year reconstruction. Artefacts — such as 200,000 objects, 25,000 photos, 136,000 printed works and more than 300km of movie — revealing the history, culture, art and everyday life of mostly non-European individuals will be on permanent display in 14 galleries. One of the cultural treasures is a feathered headdress considered to have belonged to a Mexican priest over 500 years back. There'll also be five temporary exhibitions by contemporary artists on the floor and mezzanine floors.